Maple Syrup Family Day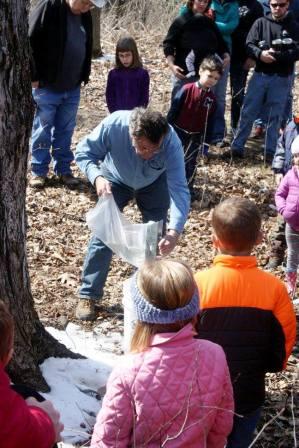 Do you know how maple syrup is made? Did you know it takes 40 gallons of sap to make just one gallon of the delicious syrup? Come to the Richfield Historical Park on March 24, 2018, and learn about the maple syrup process.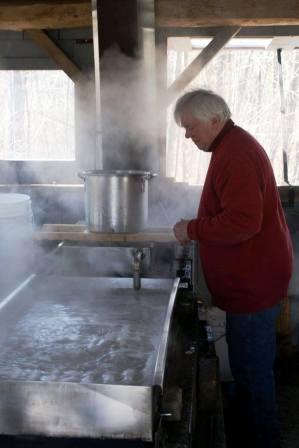 Come see maple trees tapped, sap drip - drip - dripping into the bags fastened to the trees and steam hovering above the boiler while the sap bubbles. Click Here to find out what a typical day is like for the Richfield Historical Society's Maple Syrup Team.
Saturday, March 24, 2018 ~ 11 am to 4 pm
Free Admission
Richfield Nature/Historical Park
Entrance: 1896 State Road 164, Richfield, WI 53076
Maple Syrup Demonstrations: 11:15, 12:15, 1:15
Blacksmithing Demonstrations
Story Time (Log Cabin): 11:45, 12:45, 1:45
Tours of Mill & Mill House: $5 per person; Children Under 6, Free
Lillicrapp Welcome Center with General Store & Photography Exhibits, Log Cabin & Log Barn: No Charge
Buildings Open: 12 to 4pm (last tour at 3pm)
Wagon Ride to Historic Buildings
Available:
Hot Dogs, Homemade Goodies, Beverages & Maple Syrup
Returning in 2018: Delicious Maple Syrup Cotton Candy
Bring the Family and Enjoy a Day Outdoors!