Scout Projects
Through the years, the Richfield Historical Society has partnered with local Boy and Girl Scout troops to provide service projects for the scouts to earn the rank of Eagle Scout or the Silver Award. The talented Scouts have completed several projects that have greatly enhanced the Richfield Historical Park.
The purpose of an Eagle Scout project is to provide an opportunity to "plan, develop, and give leadership to others." as noted in the requirements.
The purpose of a Silver Award is to give the scout the chance to do big things and make a community better in the process as noted in the requirements.
Construct 16 Leopold benches for the Richfield Historical Park. Eight were donated by RHS to the Washington County Dairy Promotion Committee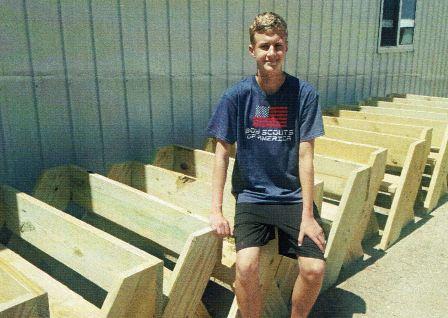 Scout: Robbie Wolff
Scout Troop 167 - Richfield
Completed in 2018
Design and construct two waterproof brochure containers mounted on the kiosks in the Richfield Historical Park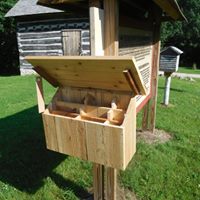 Scout: Emmett Zinda
Scout Troop 155 - Colgate
Completed: 2017
Repair and refinish all of the picnic tables in the Richfield Historical Park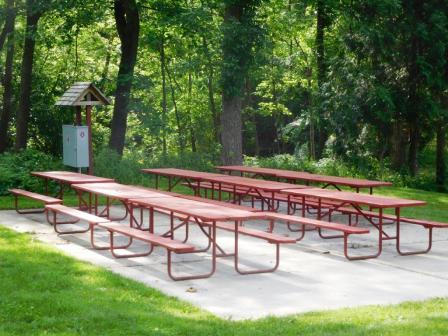 Scout: Nick Densing
Scout Troop 115 - Germantown
Completed: 2017

Build a footbridge for better access between the Mill House and the Lillicrapp Welcome Center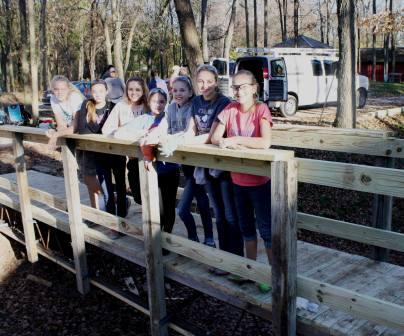 Girl Scout Troop 2280 - Friess Lake School
Completed: 2016
Build and install 3 Little Libraries in the Richfield Historical Park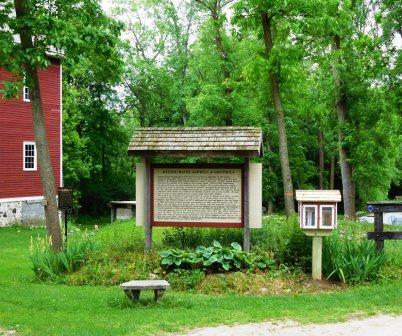 Scout:Nathan Seibold
Scout Troop 167 - Richfield
Completed: 2016

Plant and maintain 150 trees in the Richfield Historical Park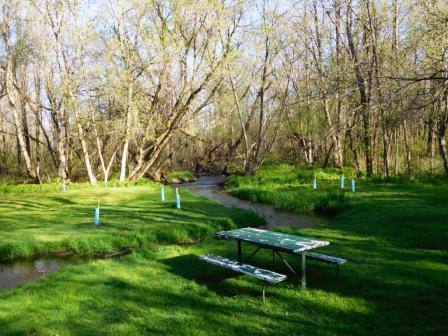 Scout: Cy Brehm
Scout Troop 139
Completed: 2016
Build a handicap ramp for the Lillicrapp Welcome Center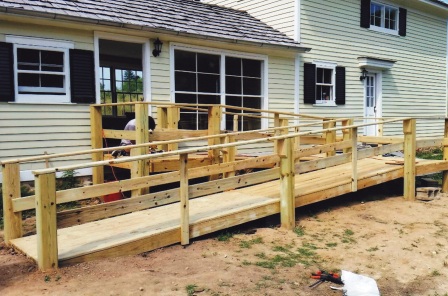 Scout: David Rashid
Scout Troop 139
Completed: 2014
Build the kiosks for the Lillicrapp Welcome Center and the Mill House informational signs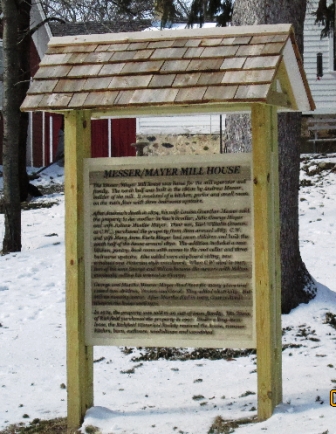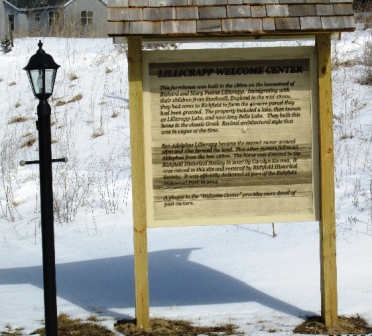 Scout: Hayden Borchardt
Scout Troop 167 - Richfield
Completed: 2014
Construct 20 Leopold benches for the Richfield Historical Park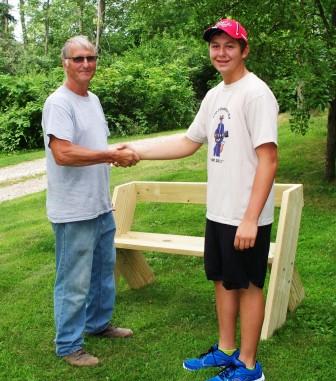 Scout: Brandon Parsons
Scout Troop 167 - Richfield
Completed: 2014
Rebuild the water chase bridge and restore the stone banks on west side of the Messer/Mayer Mill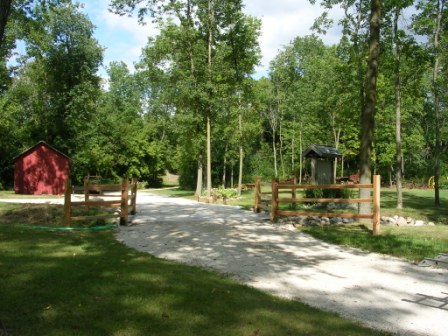 Scout: Simon Felhofer
Scout Troop 175
Completed: 2007
Rebuild the wood structure (water chase) and stone trench on the west side of the Messer/Mayer Mill that brings water to power the Mill turbine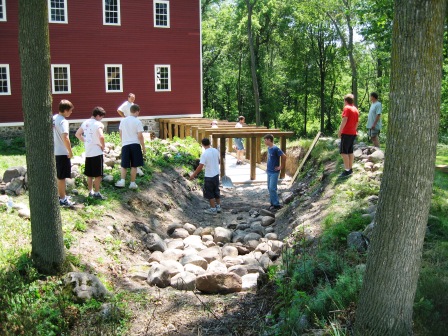 Scout: Brad Knier
Scout Troop 167 - Richfield
Completed: 2006
Build the Maple Sugar Shack which is the small cedar roofed building used to boil down the sap to make maple syrup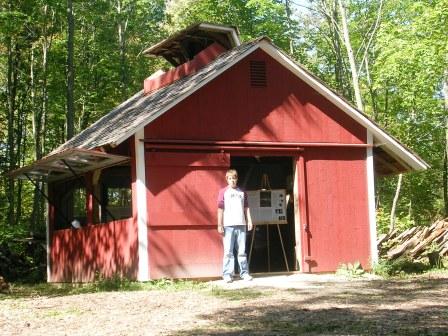 Scout: Darin Dumke
Scout Troop: 167 - Richfield
Completed: 2006
Paint and prime the siding on the north and east sides of the Messer/Mayer Mill before it was installed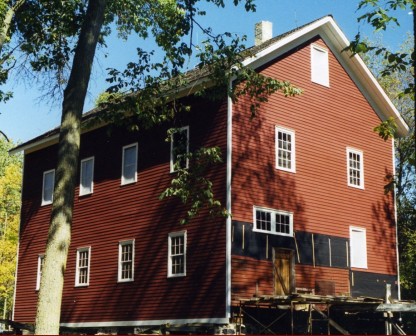 Scout: Mike Coomer
Scout Troop 167 - Richfield
Completed: 2004
Build the kiosk for the informational sign that is in front of the Messer/Mayer Mill displaying the history of the Mill familes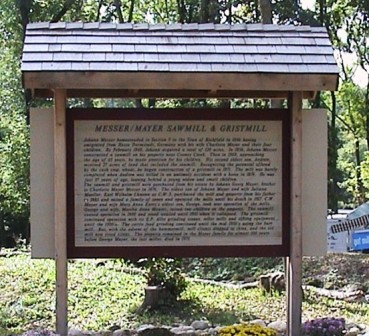 Scout: Michael Knutson
Scout Troop 167 - Richfield
Completed: 2003
Build the information sign near the Pleasant Hill Road entrance to the Richfield Historical Park. It is used to post upcoming events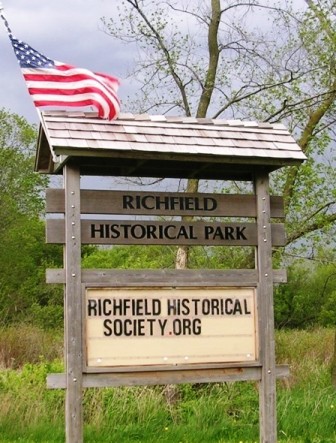 Scout: Shane Paff
Troop 167 - Richfield
Completed: 2002