Restoration of Messer/Mayer Mill Foundation
In 2009, the discovery was made that the foundation of the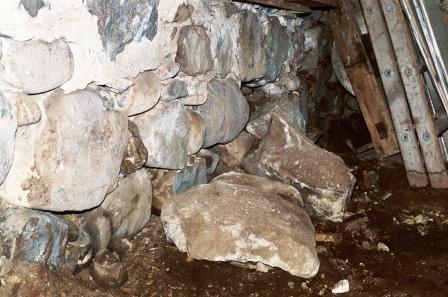 Messer/Mayer Mill had greatly deteriorated. The plans to get the original milling equipment in the Mill operational came to a grinding halt. The unstable condition of the foundation could not withstand the shaking and vibrating which would occur when the millstones would be turning.
With the $100,000 Laubenheimer bequeathment, the Mill Foundation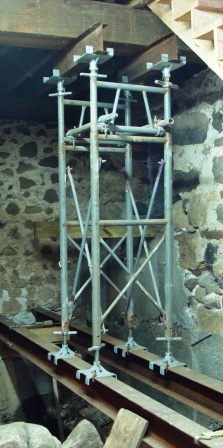 Restoration Fund was created. Using a portion of this money, the foundation was stabilized using supports and sensors to check the movement of the over 150-year-old stones. Bids came in for the restoration of the entire foundation. The bids were much higher than expected; the Society didn't have nearly enough funds.
In September, 2011, the capital campaign to raise money to restore the foundation was launched. By 2013, enough funds had been raised to complete a portion of the foundation restoration (phase 1). Bids were submitted and the work was completed on the north wall plus portions of the east and west walls.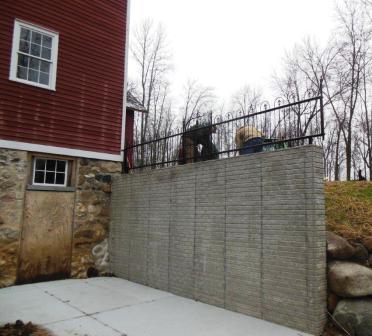 Phase 2 was finished in 2015 with a path leading to the basement and a doorway providing access to the basement for tours.
This left the south wall and portions of the east and west walls to be restored. By far, phase 3, would be the most difficult and most costly. Annual appeals were made to the Society members, residents of Richfield, organizations and others. A plan was developed to have recognition of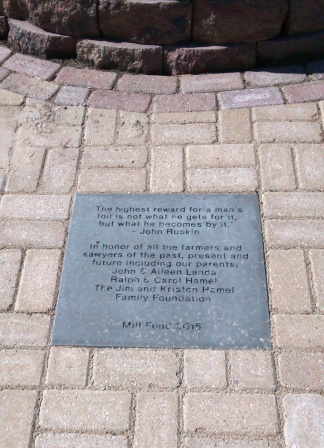 generous donors with bricks placed in the walkway at the Lillicrapp Welcome Center. Bids were submitted a few times with all of them coming in too high. Plans were revised and finally in early 2017, a bid was submitted for which the Society had sufficient funds -- $337,400.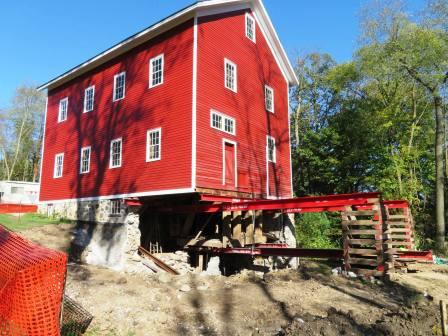 The work has begun with an estimated completion by late 2017. The south wall has been excavated, and the massive building is supported by beams. The latast development is the turbine that once powered the Mill through the use of water, has been dug out from its muddy grave. Society members have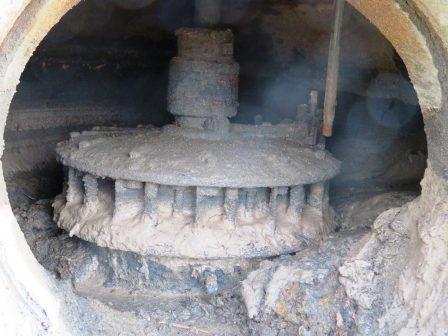 been long awaiting this to see the condition of this important element of the Mill. Can it be restored to once again run the Mill? Only time will tell.
Without the generous donations by RHS members, Richfield Village residents, Village of Richfield, others, and the extensive money put into the Restoration Fund by the Society itself, this major project would never have happened. This historic landmark, the Messer/Mayer Mill, will now be a working classroom for generations to come. Many thanks to all who have contributed.
However, the project is far from complete. The next task is to rebuild the engine shed which will house the Superior engine. This engine will be the power source to operate the Mill with the hope of water eventually being used. Next will be the restoration of the original milling equipment located in the Mill.
Your continued support is greatly needed and appreciated. Click Here to see how you can help "Get the Mill Grinding."