What Happened to Andrew Messer?
Waupun Times – the 25th of July, 1895. Dr. G.F. Messer, prison physician, is very anxious to hear from his younger brother, Andrew J.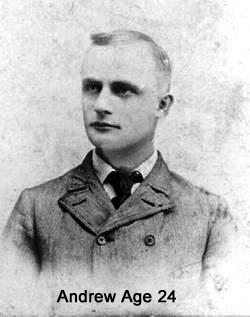 Messer, who left his home one year ago and has not been heard from since. At the time of his disappearance, Mr. Messer was living with his mother in Kansas City, Mo. The missing man is described as 20 years of age, about 5 feet 9 inches tall, smooth face, blonde hair, bluish-gray eyes, not very stoutly built. He has a deep ringing cough that was the result of measles. Any information concerning the young man may be sent to Dr. Messer at Waupun. "- Andrew J. Messer was the youngest son of Mrs. Dr. Wing, who formerly lived in this city.
Hartford – the 25th of September, 1908. Knowing how interested our residents are in news regarding the Hartford people who moved to the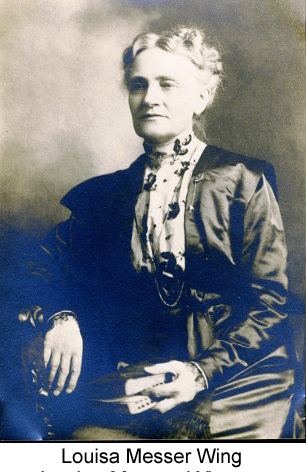 west, we asked Miss Juno Goetz, who with her mother recently returned from Washington. Mrs. Wing, formerly Mrs. Messer, was one of several they had the pleasure of meeting there. Her son, Dr. George Messer, recently of Beaver Dam, is now located at Tacoma and is doing very well there. Her son Andrew, the youngest of the Messer boys, recently came to Washington from Nevada, where he accumulated a large fortune through mining. The other son, Adolph, is located at Seattle.
Note: The Andrew Messer referenced in this story is the son of Andrew Messer who built the Messer Grist Mill in Richfield, WI
(From newspaper clippings found at the Hartford History Room)
Hope you enjoyed this story