Louis Mayer - The Artist
For a number of years now, the Richfield Historical Society has hosted an Arts and Fine Crafts Fair in July. Outdoor painting competition. Great food and entertaining music and a silent Auction. People mover ride to exhibit area. Tours of the historic mill and the miller's house. The Richfield Historical Park is an ideal place for this event.
Andrew Messer and C. W. Mayer were first cousins and among their many first cousins was Louis Mayer, the eleventh and youngest child of Fred Mayer and Philippine Laubenheimer Mayer. Louis was born in 1869 at Milwaukee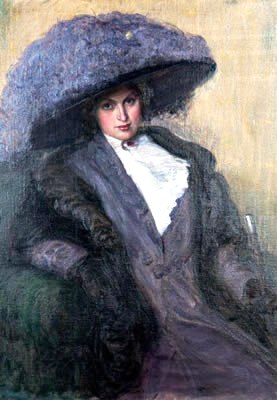 and studied with Richard Lorenz and Otto von Ernst at the Wisconsin Art Institute. He continued his studies at the German Cities of Weimar and Munich and Paris, France. Louis received a Silver Medal for oil paintings at the 1915 Panama-Pacific Exposition in San Francisco, but he was better known as a sculptor. He created many busts and bas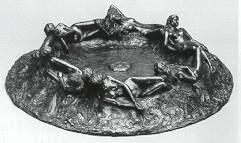 reliefs of historical figures, among them a bust of his friend Albert Schweitzer.
Louis Mayer moved his family to Fishkill, about 50 miles from New York City, to an estate he named Joyous Mountain in 1913. Many years later he would split his time between this place and another estate at Carmel, Monterey, California, where he died at age 99 in 1969.
This July, I will try to picture Louis sitting under a large pine tree in front of the miller's house, just like he did in 1901, when he came all the way from Munich to be there for his aunt and uncle's golden wedding celebration.
Hope you enjoyed this story