Enjoy This Month's Story
Come Back Next Month For a Different Story


Randy Mayer and His BB Gun
More Original Artifacts from the Mayer Family are 'Coming Home'. Randy Mayer, the great grandson of C.W. Mayer who operated the Messer/Mayer Mill for many years, visited the February (2016) meeting of the Richfield Historical Society. Randy will be donating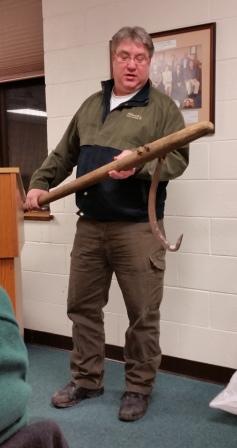 several items that belonged to the Mayer family. One was the cant hook that C.W. used to roll logs for the sawmill that was the predecessor of the grist mill.
Another was an axe that Randy's grandpa Art (C.W.'s son) used. One time when Art was using the

axe, the handle broke. Did Grandpa Art go out and buy another one? Oh, no. He went out into the woods, cut down a tree and hewed a new handle in a short time.
Grandpa Art liked to smoke cigarettes. However, Grandma Ida (Ida Ebling) didn't like for him to do this. So, Grandpa Art switched to a pipe, but he still liked the cigarettes. Once Randy was looking around in a boat that Grandpa Art used for fishing. He found something interesting in the bottom of the boat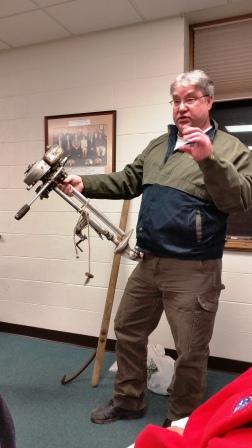 and brought it to the house. He was about to show it to Grandma Ida, but Grandpa shook his head and motioned Randy outside. This was a case that was used for hand-rolled cigarettes. Grandpa said that Randy could just have it. This will find its place in the Mill House among other original artifacts.
The most enlightening story that Randy shared was about something he did when he was 10 years old--something of which he isn't very proud. He was visiting the Mill House. He had brought with him his Red Ryder BB gun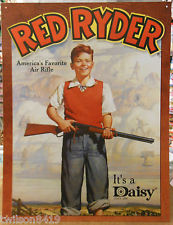 and asked if he could go out to shoot it. Grandpa Art said, "Yes", but Randy was not to go down by the Mill and the raceway. It was too dangerous there as the raceway was caving in and the Mill was in very poor condition. This would have been in 1969. Randy, being a 10-year-old boy, sneaked down by the Mill. He was a good aim with that BB gun and shot out every one of the windows in that old dilapidated building.
Years after that, as a grown man, Randy visited the Mill House and took a tour. The tour guide told him that during the restoration of the Mill it was very difficult to find the kind of old glass that was needed to replace the windows in the Mill. You can imagine how bad Randy felt since he was the one who had broken all of those windows. He never could make himself visit the buildings in the Park again. But now, after sharing his story with members of the Historical Society and seeking their forgiveness (which they gave!), he is donating that Red Ryder BB gun so the story can be shared with visitors of the Messer/Mayer Mill.
Thank you, Randy, for bringing some Mayer artifacts home. Your Mayer family stories make the family come 'alive.'
If You Enjoyed This Month's Story,
Come Back Next Month For a Different Story