Traveling Trunk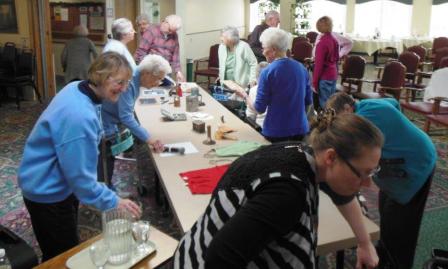 On March 24, four Richfield Historical Society (RHS) volunteers took the Traveling Trunk to the Arboretum in Menomonee Falls. About 50 residents came to the program to learn about artifacts that were used during the years when they were younger. Many times during these presentations, interesting and, sometimes funny, stories are shared when a certain item is passed around. One story that has been mentioned is that a rug beater was used to spank a naughty youngster.
The Richfield Historical Society's Traveling Trunk Program consists of 4 suitcases filled with small items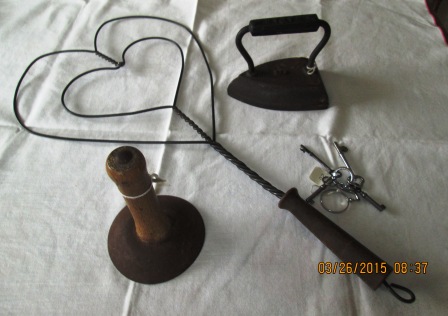 from the past (examples - skeleton keys, pig scraper, rug beater, clothing, household items, tools and much more) The Traveling Trunk travels to schools, scout troops, organization meetings, senior centers, assisted living facilities, and others who would like to view it. Volunteers take and present the items to the interested group. Youngsters learn about how these items were used in the past. Seniors reminisce about stories of when they used these items. Memories are made and recalled. It's a great way to share information.
Call 262-297-1546 to make arrangements to have the Traveling Trunk visit your organization or facility. There is a small fee for a visit with proceeds going to support the Richfield Historical Society's projects.